Offset Electrical Web Press Electricians
Offset Electrical, Inc is an innovative company that specializes in new electrical installs and moves of web presses. Our principals have approximately 25 years of service dedicated to the printing industry as web press electricians, with a wide range of experience with web presses.
Not only is our experience in removals and installs, we can do electrical upgrades, including PLC's, drives, and touch screens.
In addition, we also do press reconfigurations adding new equipment to your existing press, such as unit change outs, splicer change outs, and new controls for dryers.  If you need a finish line for your press give us a call.  We can add the equipment and make any program changes that your press needs.

Our goal is to work with the customer to provide a timely and professional installation.
If you need a press electrically moved, altered or upgraded just call 573-280-2445, or email gary@presselectrician.com, for more information or references.
---
CURRENT PROJECTS
St. Paul, Minnesota
Swap out 5 M110 brush units with 5 M110 duatrol units.
Shephardsville, Kentucky
Remove 8 units Hantcho Mark IV and reinstall with 8 Hantcho Mark VI A units. Units have Dahlgren dampening and Perretta inking!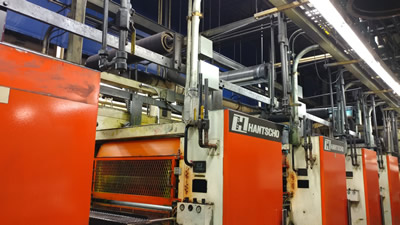 Kendallville, Indiana
Service call
Install program in TI Basic module.
An oldie but goody!!
Maintenance
Running short of your maintenance?
We can in fill for you. Our electricians are very knowledgeable on trouble shooting most equipment. We can get you covered!